The two sacred destinations located in the Saurashtra region of the westernmost state of India, Dwarka, and Somnath. Dwarka is called as Lord Krishna's city whose environment is filled with Lord Krishna's devotion and the city is also famous for its historical significance. This beautiful city of Krishna is famous for holding myriads of legends were each adding more charm to the importance of the city. Somnath, the city named after the famous Somnath Temple which literally means the protector of the moon god. The city is dipped in the devotion of Lord Shiva and is reckoned for housing one of the 12 highly sacred Jyotirlingas in India. Somnath is popular among Siva worshippers for celebrating the festivals like Maha Shivratri, Kartik Purnima, etc. in a grand way. Continue reading this article and come to know about some of the best places to visit, best things to do, and many more things during your Dwarka with Somnath Tour.
1- Dip yourself in the Spiritual aura of Both the Cities in Gujarat.
Both the cities are famous for housing numerous temples and spiritual places where tourists can visit and show their unflinching faith in gods and goddesses. Two of these cities are named after the famous temples – Dwarkadhish Temple and Somnath Temple.
Somnath Temple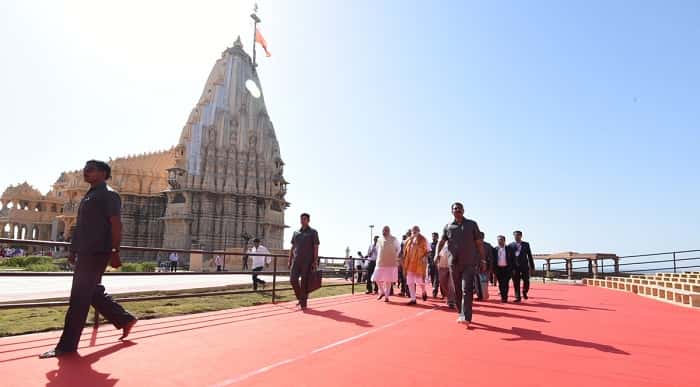 We can also say it like this that Somnath Temple is the prime reason to visit the city. This huge temple of Lord Shiva is believed to be plundered by Muslim invaders many times and has renovated many times due to its rich wealth.
Dwarkadhish Temple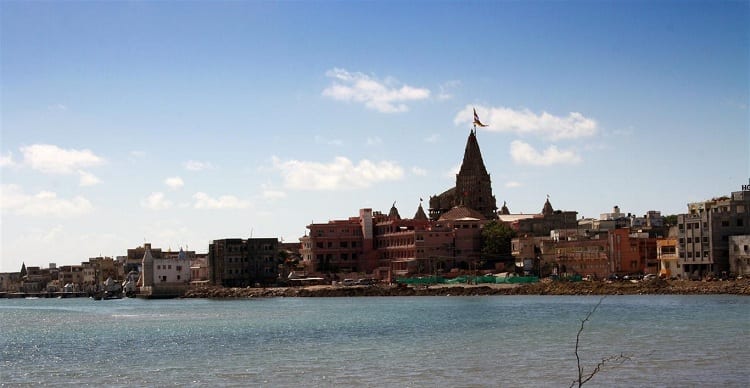 The origin of this ancient temple dates back to approx. 2500 years. It is said that if you are on a Gujarat Tour and not visiting this prime shrine of Krishna worshippers then your journey is incomplete. This five-storied building houses a black-stoned idol of Lord Krishna which seems like flourishing with great divine powers.
2- Explore Some of the Sapphire-Hued Sea Beaches
These two tourist destinations of Gujarat are not only known for their spiritualism but also for housing some wonderful places to relax and spend quality time with our dear ones, family, and friends. What else can be the best place to plan your weekend other than beaches. Gujarat is known for its long stretch of coastlines.
Chorwad Beach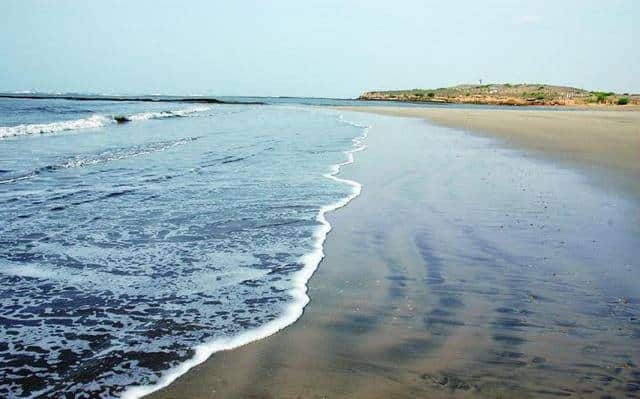 A little yet striking beach where you can spend your time with your family and friends. At Chorwad beach you can enjoy boat riding and the awe-inspiring views of the rocky shores. You can also go to explore the Royal Chorwad Palace if you want to get some historical significance of the place.
Somnath Beach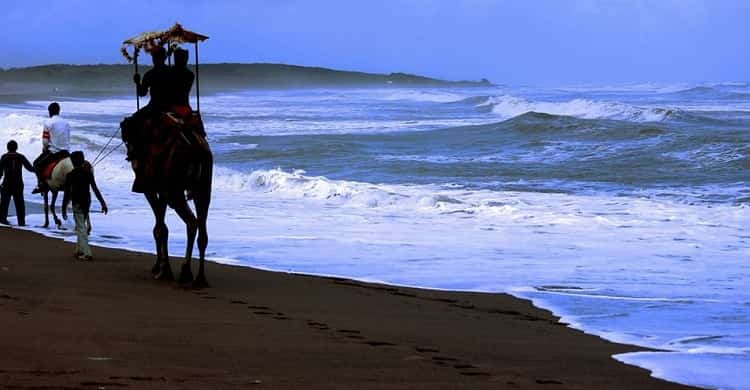 Located near to the port town of Veraval, Somnath beach is famous for its easy accessibility due to efficient transport connectivity. You can also go and visit the famous Gir National Park if you are a nature lover or an animal lover. It also surrounds some religious place near to it like Somnath Temple, Ahilya Mandir, Sasan Gir, Triveni Tirth, and Bakhla Tirth.
Dwarka Beach
Located along the seashore of the Arabian Sea, Dwarka Beach is popular among tourists for its mesmerizing beauty and also for its surrounding ancient temples. In simple words, this beautiful beach is an ideal place for spending vacations which holds a great combination of an audio and visual treat to the tourists.
3- Let's Wash the Sins by Taking a Dip at the Ghats
Dwarka and Somnath are preferred by all kinds of travelers either a solo traveler or a group tour with family, friends, and relatives. Both the cities are mostly famous for their spiritual places like temples and Ghats.
Gomati Sangam Ghat
The holy Gomati River is encircled by 12 sacred Ghats and various temples situated around them. This sacred Ghat can be accessed by walking down 56 steps of the Dwarkadhish temple.
Triveni Ghat
One of the most crowded sacred spots in Somnath, Triveni Ghat is thronged by a great number of pilgrims. The Ghat is located on the confluence of the Arabian Sea and the three rivers.
Shopping Completes the Gujarat Trip
Whenever or wherever we go on a trip we always prefer to buy some particular and famous things about that place.
Shopping in Dwarka
One of the most happening tourist destinations in India, Dwarka the royal city of Gujarat houses a number of shopping places where you can stroll down to collect the beautiful memories of the city including Supreme Plaza, Sagar Plaza, Bansal Plaza, etc. However, shopping in Gujarat is not limited to Plazas and malls especially if you want to buy some ethnics then stroll out the market areas in the city and buy some Bandhani Folk arts, embellished footwear, Patola Silk Sarees, etc.
Shopping in Somnath
Anyone on Gujarat tour must pay a visit to the spiritual city of Somnath. Besides temples, historical monuments, museums, beaches, and ancient forts Somnath is also known for being a shopping hub. So, if you are a shopaholic person then the city is waiting to welcome you with some of the most wonderful items. Tourists coming for the shopping in Somnath spend spree. Quilts, animal trappings, marriage costumes, cradle clothes, wall hangings, etc. are some of the most sold and bought items.